A stone's throw from our charming hotel,
The Marais district at your door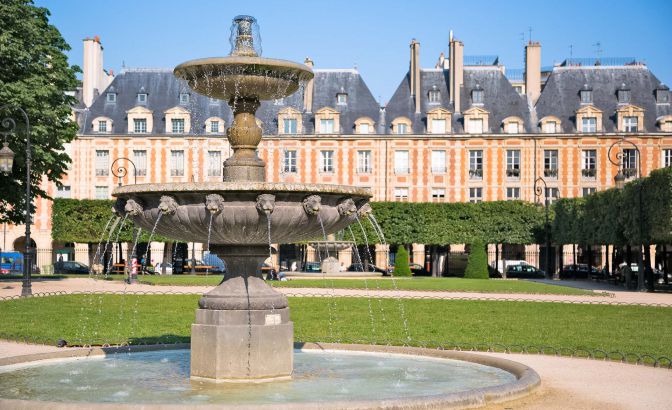 The Marais, which covers several neighbourhoods, is rich in history, art and culture. Discover the typically Parisian Marais lifestyle, less than 20 minutes from our charming hotel in the Châtelet.
To get to the Place des Vosges, the old Place Royale of Paris, turn right onto Avenue Victoria leaving the hotel. That will take you past the Tour Saint-Jacques. Continue on your way down Rue de la Coutellerie which leads straight to Rue de Rivoli where you can admire the Hôtel de Ville and its square, formerly known as Place de la Grève, where punishments were inflicted in public. Once you are on Rue Saint-Antoine, turn left onto Rue de Birague.
At the end of it, you will arrive at the Place des Vosges, a masterpiece of elegance and equilibrium with its private residences in stone and brick, its cafés and its art galleries under the arcades.The Marais draws its name from the marshy area which has been inhabited since the 12th century. Today, it is packed with fashion boutiques, gourmet restaurants, bars and even has its own chic department store, the BHV Marais. The Marais neighbourhood lies within easy reach of the hotel Victoria Châtelet.